Founded in 2012, Tower Engineering Solutions (TES) is a structural engineering company focused on wireless tower infrastructure. We provide a full suite of service from mount mapping and structural analysis to modifications and inspections. TES leverages proprietary software and analytical tools to support clients in reducing their cycle times to market, ensuring compliance with industry standards, all while achieving substantial cost savings. TES is headquartered in Dallas, TX.
Headquarters: Irving, TX
Founded: 2012
Joined Congruex: 2022
Hot Jobs
CAD Designer
Full-time, non-exempt

Irving, TX
Job Summary
Tower Engineering Solutions, LLC based in Irving, TX offers engineering and design services to the telecommunications industry. We are looking for qualified candidates for CAD Designer positions. The CAD Designer will use AutoCAD to create drawings under the supervision of TES structural engineers and/or CAD manager
Job Responsibilities
Create modification drawings for telecom structures, including self-supporting towers, guyed towers and monopoles. The modification drawings typically include tower profiles, assembly drawings, fabrication details and bill of materials.
Generate modification drawings for existing foundations.
 Prepare modification drawings to remediate structural and maintenance issues on existing towers as identified through tower inspection reports.
Create or modify tower profiles, site plans and collocation drawings for installation of additional carrier equipment on telecommunication structures.
Maintain tower drawings history using the established site folder structure.
Check drawings created by others when required.
Adhere to appropriate quality control procedures set by TES.
Required Skills and Qualifications
Familiar with steel structures, such as angles, channels, pipes and bolts.
Minimum experience with rebar, concrete.
Proficient in computer software programs, including AutoCAD and Microsoft Word, Outlook and Excel.
Ability to work with functional groups and engineers to effectively and professionally achieve results.
Good written and oral communication skills, including the ability to present ideas and suggestions clearly and effectively.
Self-motivated, able to work both independently and accurately to complete tasks without constant supervision.
Education and Experience:
High School Graduate • Associate degree/certificate in AutoCAD preferred.
Minimum of 1 year experience with AutoCAD, 2010 or higher preferred
Preferred experience in telecommunication tower structures.
Apply Now
Construction Project Manager
Full-time, non-exempt

Irving, TX
Job Summary
Tower Engineering Solutions, LLC based in Irving, TX offers engineering and design services to the telecommunications industry. We are looking for qualified candidates for a Construction Project Manager position. The Construction Project Manager will work closely with our Executives, Construction Estimators, Engineers, Customers, and Contractors on a daily basis.
Job Responsibilities
Estimate construction material and labor costs utilizing existing databases for typical wireless telecommunication tower and monopole construction projects
Prepare RFQ's to material vendors and general contractors
Compose industry competitive formal quotes to key customers
Maintain and update proprietary Electronic Project Management system
Track and manage cell tower modification projects throughout entire life cycle
Interface with Construction Estimators to ensure compliance with customer cost expectations
Assist contractors with permitting and special inspection requirements all across the US
Interface with vendors, contractors, customers, and permitting officials throughout the US
Required Skills and Qualifications
Prior Project Management, or Construction Management background highly desired
Proven ability to manage multiple projects and timelines highly desired
Experience with tower and monopole construction industry preferred
Project Management or Construction Management Degree preferred
Excellent written and verbal communication skills required daily
Proficiency with MS Outlook, Office, Excel, Word, PowerPoint, and Adobe Acrobat
Strong construction project management skills
Experience with local and State building codes, permitting and zoning requirements
Highly skilled in dealing with key customers and meeting project deadlines
Education and Experience:
BS in Project Management or Construction Management preferred
Will consider equivalent work experience in lieu of degree
Minimum 5 years Project Management or Construction Management experience
Apply Now
Structural Engineer
Full-time, exempt

Irving, TX
Job Summary
Tower Engineering Solutions, LLC based in Irving, TX offers engineering and design services to the telecommunications industry. We are looking for qualified candidates for experienced Structural Engineer positions. Under the direction of manager, the Structural Engineer will perform structural analysis of new and existing communication towers, antenna mounts and their foundations, generate formal reports on tower capacity and recommend structural modifications to failing towers or mounts to increase capacity.
Job Responsibilities
Reviews available structure and loading information to correctly model structures for analysis.
Analyzes tower structures and foundations using internal tools and analysis software.
Analyzes antenna mounts using proprietary analysis software.
Recommends structural modifications to increase tower and foundation capacities
Provides timely and accurate reporting to manage tasks and update customers.
Depending on candidate's experiences, managing an engineer team maybe required.
Required Skills and Qualifications
Bachelor or Master Degrees in Civil or Structural Engineering.
Excellent verbal and written communications skills.
Strong analytical and problem solving skills.
Strong computer skills and proficiency with Excel and Word.
Must be able to work independently or on a team in a high production environment.
Familiar with RISA 3D
Limited travel required.
Management experiences preferred but not required.
Apply Now
The networks we design and build enable everything in the modern world to operate, from healthcare and energy to transportation and communities.
Our greatest asset is our people and here you have the opportunity to build your career from the ground up, as far as you want to go.
Founded on safety and family values, we have the GRIT to be the best at what we do and have fun while doing it.
A culture of employee recognition & rewards for GRIT core values
Medical, Dental & Vision
Employer Paid & Voluntary Life Insurance
Disability & Accident Insurance
Flexible Spending Account (FSA)
Health Savings Account (HSA*)
401(k) with up to 3% company match
Free Wellness & Mental Health Resources
Personal Protective Equipment (PPE)
Paid Time Off**
(Immediate Eligibility)
*Dependent on medical plan selection | **Options may vary based on work location.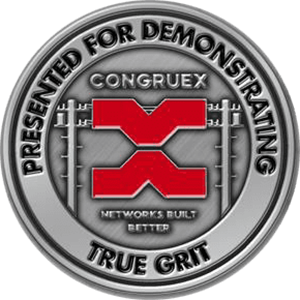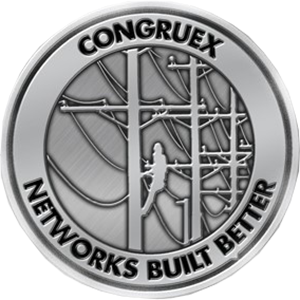 Contact Us
(972) 483-0607
1320 Greenway Dr., Irving, TX 75038