In 2023, the merger between True North Management Services and A&M Communications brought together our profound wireless expertise and the capacity to provide nationwide wireless construction services as a comprehensive turn-key solution.
True North is a self-performing wireless construction team of industry experts offering a full range of solutions to wireless carriers, fiber companies, tower owners, tower operators, equipment manufacturers, and technology providers. Our services include new site development, tower builds, tower modifications, tower decommissioning, small cell, electrical/civil, DAS, underground trenching, directional boring, fiber installation, equipment modernization, and disaster response. We deliver these essential communication solutions to clients and communities nationwide.
We are building tomorrow, together.
Headquarters: Fenton, MO
Founded: 2023
Hot Jobs
Tower Foreman
Full-time, non-exempt

Multiple Locations
Job Summary
We're seeking an experienced Aerial Foreman to join our growing team! The Aerial Foreman requires aerial and underground construction experience. The Aerial Foreman will oversee technicians and ensure that quality of service is being performed. The Aerial Foreman will also be responsible for project walkouts, coordination with customer and company management, quality control and general supervision of onsite work.
Job Responsibilities
Handles a job from design and oversees it to completion
Calls locates and permits the jobs. Manages both in-house crews
Coordinates with finance department with regards to matters involving timecards, purchase receipts, etc.
Responsible for outside plant installations, including framing, mounting, pulling, and grounding
Reads and understand prints
Utilizes proper safety equipment
Places cable in OSP environment; lash and de-lash existing cable
Installs and removes various anchors systems (sidewalk arms, guy guards etc.)
Ensures all installation work is done according to quality standards
Performs other duties as assigned
Required Skills and Qualifications
Previous experience in a construction environment is a plus
Experience with FTTH construction specifications
Experience with placing strand, coax, and fiber
Experience in Pole Transfer, all types
Familiar with bucket trucks
Abide by all OSHA and other regulatory bodies safety standards, ability to utilize proper safety equipment is a must.
Must have a valid driver's license
Physical Demands and Working Environment:
Climb up and down poles, ladders, machinery, and other objects. Working from hooks/gaffs
Push, pull, reach, and carry objects such as tools, materials, and equipment weighing up to 85 lbs.
Load and unload tools and equipment on the truck
Coordinate movement of eyes, hands, fingers, and feet
Vision including depth perception, close vision, distance vision and ability to adjust focus
All work is performed at remote locations; driving and sitting are required
All work is outdoors, subject to inclement weather conditions
Working in confined spaces
Apply Now
Top Hand
Full-time, non-exempt

Multiple Locations
Job Summary
As a Top Hand you will assist in the construction, installation, and maintenance of communications tower and support structures. Being a Top Hand is not for the faint at heart, but it can be an exciting and challenging career opportunity.
Job Responsibilities
Must be knowledgeable in installation and troubleshooting of all types of lines, antennas, and corresponding RF components
Must be familiar with sweep, PIM, and fiber testing
Must be familiar with RF troubleshooting, RET system configuration and close out documentation
Climbing and working on communications towers for the purpose of installing, replacing, and repairing antenna systems equipment; performs tower maintenance under close supervision
The basic use and care of hand tools and mechanical equipment
Knowing the hazards associated with tower climbing, construction equipment, and working on or near energized lines and equipment
Following instructions accurately and complete assigned course of action
Recognizing safety hazards and perform duties in a safe manner
Ability to travel Monday through Friday, home on the weekends
Ability to train and help new hires through their Apprenticeship Program
Required Skills and Qualifications
Minimum of 2 years wireless construction experience
Job related certifications- First Aid/CPR, OSHA, PIM & Fiber testing
Will be required to pass a drug screen and background check
Must be 19 years or older
Able to climb tall structures with a 50 lb. load on a daily basis
Ability to read and understand construction drawings
Able to delegate tasks to crew members
Apply Now
Climber
Full-time, non-exempt

Multiple Locations
Job Summary
As a climber you will assist in the construction, installation, and maintenance of communications tower and support structures. Being a climber is not for the faint at heart, but it can be an exciting and challenging career opportunity.
Job Responsibilities
Repairs and maintains major cable system and structures such as broken lashing, replacing, or re-sagging aerial strand, pole transfers, down-guys, aerial to underground conversion, substructure repairs and cable replacements related to system outages, maintenance, rebuilds and emergencies or hazards.
Reads and interprets work orders, specifications, engineering drawings and/or cut sheets to determine work to be done in a sequence of the task.
Performs construction work such as digging holes, climbing telephone poles, placing, and removing poles and anchors, pulling and stringing wire/cable from pole to pole, laying cable and conduit in the ground.
Operates power equipment such as compressors, pumps, blowers, hydraulic diggers, and hydraulic aerial lifts mounted on trucks.
Uses test equipment to check for gas in manholes; may be required to empty water and other debris from manholes.
Dismantles, moves, and removes aerial, underground, or building wire, cable associated equipment, and hardware.
Connects wires and cables to terminals and attaches/detaches various kinds of hardware to wires, cables, buildings, or poles.
Responds to and participates in emergency and outage situations that require heavy construction capabilities.
Ensures that all work considers the safety of the customer and general public and compliance with all governmental orders.
Able and willing to work outdoors and in inclement weather conditions.
Completes daily production reports and As-Built documentation on prints.
Performs other duties as assigned
Required Skills and Qualifications
General
Must have a valid driver's license and transportation
Must have 2-5 years recent experience
Extensive knowledge of approved practices, procedures, tools, and materials used in telecom line construction work.
Technical
Identify differences in wire and cable colors.
Required to lift moderately heavy equipment, such as telephone line; climb structures; and stand for long periods of time.
Knowledge of first aid procedures and CPR.
Ability to apply mathematics calculations (Example: fractions for use in drilling and pole sizing; calculating material and hardware length for assembling several pieces of equipment to poles of different thickness and circumferences.
Apply Now
The networks we design and build enable everything in the modern world to operate, from healthcare and energy to transportation and communities.
Our greatest asset is our people and here you have the opportunity to build your career from the ground up, as far as you want to go.
Founded on safety and family values, we have the GRIT to be the best at what we do and have fun while doing it.
A culture of employee recognition & rewards for GRIT core values
Medical, Dental & Vision
Employer Paid & Voluntary Life Insurance
Disability & Accident Insurance
Flexible Spending Account (FSA)
Health Savings Account (HSA*)
401(k) with up to 4% company match
Free Wellness & Mental Health Resources
Personal Protective Equipment (PPE)
Paid Time Off**
(Immediate Eligibility)
*Dependent on medical plan selection | **Options may vary based on work location.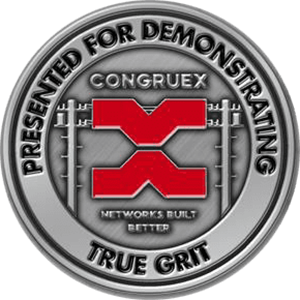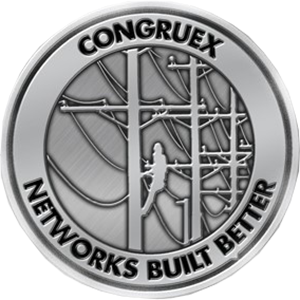 Contact Us
(636) 717-0111
2081 Corporate 44 Drive Fenton, MO 63026