Congruex is a leading expert in underground construction with a history that represents thousands of miles of successful installations
Our experience, skilled team members, and access to a full range of equipment allow us to handle any type of utility construction project, no matter the size or location.
We install fiber, conduit, coax cable, and joint utility trenches for carrier residential, commercial, and industrial projects.  Congruex has the ability to bore up to 16 inch diameter and easily trench up to 42 inch or larger as needed.
Services
We place product underground by:
Horizontal Directional Drilling (HDD).  We drill in all areas from rural to urban, from bare ground to permanent surfaces.  We drill roadways, railroads, rivers, wooded and landscaped areas, and solid rock.  Directional drilling makes a minimum impact on the environment, making it the ideal choice when site disruption would impact traffic, business access, waterways, or a sensitive environmental location.
Trenching.  We can trench all size of jobs, in open areas or confined spaces with limited access.   We do single trenching and multi-unit joint trenching.
Plowing.  We plow thousands of miles of duct and cable every year.  Plowing is both a cost and time effective method in the appropriate conditions.
Other Services include:
Cable Placement
Fiber Blowing
Hydrovacing
Core Drilling
We provide quality and timely services that include all underground construction and repair.   Congruex is the trusted company for underground construction and repair.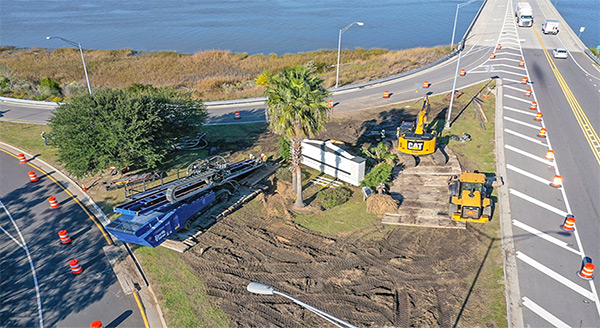 Contact Us
"*" indicates required fields