Founded in 2011, Terra Technologies (Terra) specializes in technology enabled data capture and civil engineering concepts for utility relocation, protection, and support. We always develop with this critical principle in mind - reduce the time required to protect or relocate existing utility infrastructure. Terra's services lead to significant cost savings for the utility owners, reduction of the risks associated with damage to the utility infrastructure, elimination of downtime for utility customers, and a more environmentally conscious construction process. Terra's family of products and services include: Terra Move®, Terra Cap®, Terra Shield®, and Terra Consulting Services®.
Headquarters: McHenry, IL
Founded: 2011
Joined Congruex: 2019
Hot Jobs
Civil Engineer
Full-time

Jacksonville, Orlando or Miami, FL
Job Summary
This position offers the opportunity for an individual to apply and expand their experience in a unique area of the civil utility industry. We are committed to developing creative and cost-effective engineering and construction solutions to resolve utility conflicts on a wide range of civil projects.  This position blends civil engineering, utility construction, field experience, and project management skills allowing an array of challenges and work environments
Job Responsibilities
Manage and prioritize multiple projects
Project proposal preparation
Tracking and managing project budgets
Prepare reports for upper management
Manage internal staff and assign activities
Consistently meet deadlines for deliverables
Interact and conduct meetings with clients, public agencies, and private firms
Make field visits and gather data using appropriate equipment and enter utility access points
This position will require overnight travel both in and out of state by air and vehicle
Required Skills and Qualifications
General
Bachelor's Degree in Civil or Structural Engineering
State of Florida Professional Engineering License or be able to obtain one within 6 months of hire date
Shows a full understanding of Civil/Telecommunications design & construction practices
Ability to manage and prioritize multiple projects
Must be a self-starter
Good verbal and written communication skills
Technical
Have working knowledge of subsurface location equipment and survey instruments
Be knowledgeable or willing to obtain knowledge and gain proficiency in the following areas:

State and DOT Utility Accommodation Manual and Design Standards
State Standards Specifications for Roads and Bridges
AASHTO Roadside Design Guide
AASHTO Geometric Design of Highways and Streets
AutoCAD® or MicroStation®
Right-of-Way and easements
Wet utility design
Microsoft® Office applications, Adobe, Bluebeam Revue, and internal proprietary software
Apply Now
The networks we design and build enable everything in the modern world to operate, from healthcare and energy to transportation and communities.
Our greatest asset is our people and here you have the opportunity to build your career from the ground up, as far as you want to go.
Founded on safety and family values, we have the GRIT to be the best at what we do and have fun while doing it.
A culture of employee recognition & rewards for GRIT core values
Medical, Dental & Vision
Employer Paid & Voluntary Life Insurance
Disability & Accident Insurance
Flexible Spending Account (FSA)
Health Savings Account (HSA*)
401(k) with up to 4% company match
Free Wellness & Mental Health Resources
Personal Protective Equipment (PPE)
Paid Time Off**
(Immediate Eligibility)
*Dependent on medical plan selection | **Options may vary based on work location.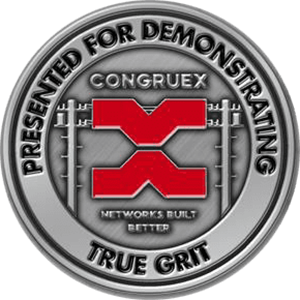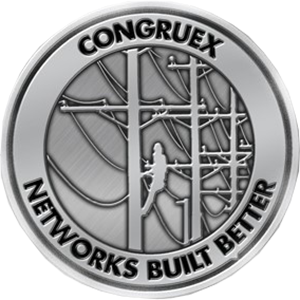 Contact Us
(720) 510-8326
1705 S IL RT 31 McHenry, IL 60050