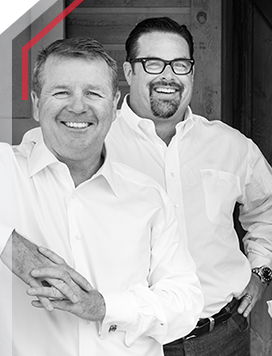 CONGRUEX WAS FOUNDED BY INDUSTRY OPERATORS, ENGINEERS AND CONSTRUCTION SPECIALISTS WHO COLLECTIVELY BUILT AND OPERATED SOME OF THE LARGEST NETWORKS IN THE INDUSTRY
Leveraging decades of operating experience, including the design and construction of some of the industry's most historic, competitive fiber networks including MFS, TCG, and Level 3 Communications, Bill Beans, Jr., Co-Founder and CEO, and Kevin O'Hara, Co-Founder and Chairman, saw the opportunity to provide the critical turn-key services they used in building these networks.
Bill and Kevin brought together best-in-class operators including designers, engineers, contractors, and program managers from across the broadband industry to create Congruex.
Our established national platform is a result of significant acquisitions and strong organic growth.  Congruex continues to rapidly expand and scale year over year.  Recognized as a critical service provider during this unprecedented time of COVID-19, we are experiencing tremendous demand from new and existing customers, and we could not be more proud to be their trusted partner for design and delivery.