Patented Structural Engineering Solutions
Maintaining and extending the life of your telecommunications infrastructure is critical to your ability to support your customers with effective and efficient technology, and ultimately generate more revenue. TES' patented engineering solutions are designed to make those upgrades efficient and cost-effective.
Patented Solutions
The following U.S. patents apply to TES solutions, including but not limited to TES Link-Plate™, Direct Anchorage Termination™ Guy-Lock™, Mount Program, and Spine Saver™.
U.S. Patent Numbers: 9,546,497; 9,896,859; 9,926,716; 9,896,859; 10,472,844; 10,781,601; 9,714,520; 10,538,935; 11,210,437; 11,359,399; 62/524,954; 62/608,729. Additional patents pending.
LINK-PLATE
The Link-Plate patented solution provides risk management, cost transformation, and cycle time improvements. With no welding involved, the galvanized metal does not burn inside the pole, minimizing quality concerns. The Link-Plate solution, which directs load transfer through its patented design, typically necessitates drilling only two holes per splice. In contrast, the industry-standard involves using 20 to 30 bolts per splice and does not utilize the base flange as the Link-Plate does. Parts are stocked and ready for shipment, saving time and cost up to 20% to 30% over traditional solutions.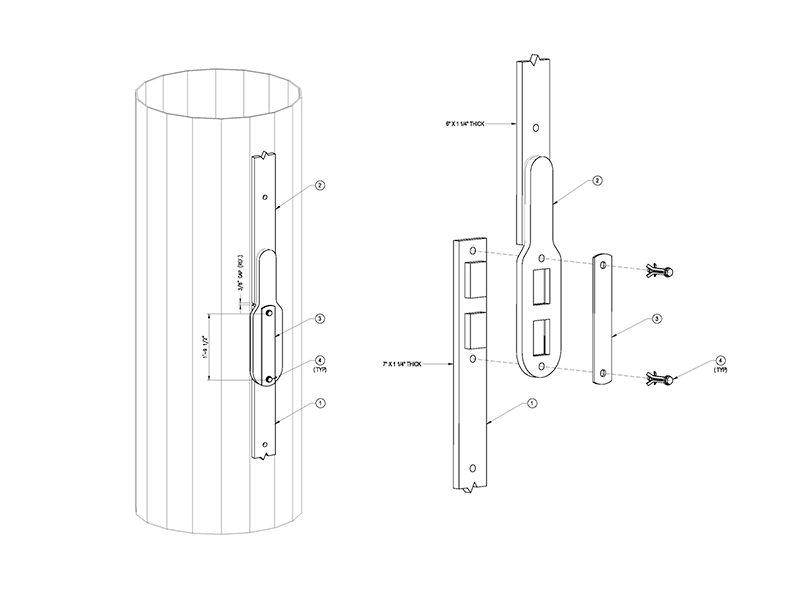 Spine Saver
The Spine Saver patented method for reinforcing a stealth pole eliminates the full removal and replacement of the spine which prevents carrier interruption. This patented approach provides significant cost savings of up to 50% over traditional solutions, as well as increases facility capacity.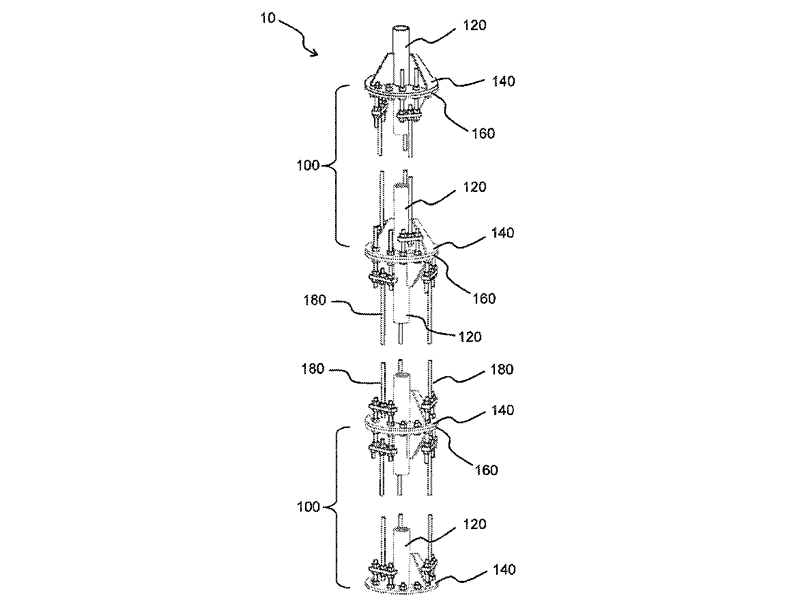 Guy-Lock
To combat concerns of guy anchor corrosion, TES has developed the Guy-Lock method, a patented solution to prevent the need to disconnect guy wires, dig to the block, or connect to a new anchorage point. This method can also be used to increase guy-anchor capacity and eliminates the need for cathodic protection resulting in savings up to 25% over traditional solutions.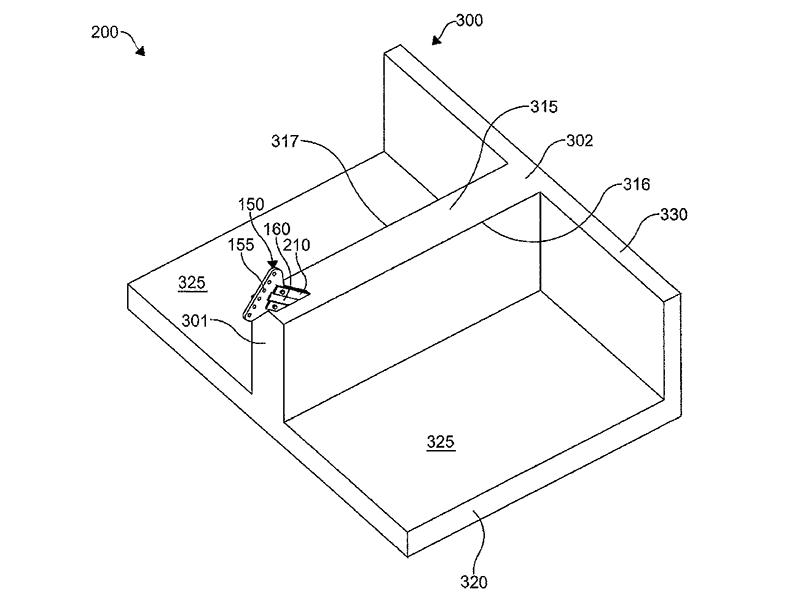 Mount Program
TES' Mount Program has a proven track record of significant savings for our customers, with over 65k sites currently residing in our SMART tool. We have been able to modify the majority of failing mounts versus mount replacement, which continues to translate into success in 5 targeted areas: Cycle Time Savings, Cost Savings, Operational Consistency, Risk Management and Data Intelligence.
Get in touch
"*" indicates required fields